INTEGRATED is committed to providing the best simulation tools possible, thereby enabling our customers to create the best designs possible.
INTEGRATED now empowers scientists with a new, powerful tool to optimize their designs. Scripting has been recently incorporated to increase the sophistication and flexibility of our CAE simulation software.
Design engineers and scientists can freely explore their models, under a variety of inputs.
In addition to all our many tools and features, the scripting is included in the same software package to provide design engineers with a wide set of options – at no extra cost.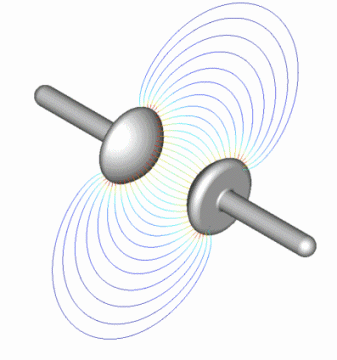 Streamlines plotted between mushroom electrodes as gap varies.