Antenna Design
Antennas are normally modeled with CHRONOS™ and SINGULA™.
Linear antennas
Microstrip antennas
Horn antennas
Reflector antennas
Dielectric resonating antennas
Phased array antennas
Slots in waveguide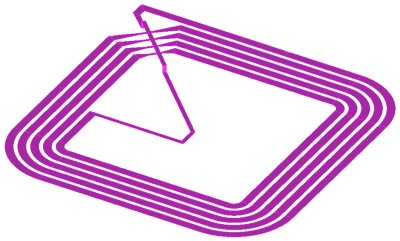 In the case where the geometry is much smaller than the wavelength, the antenna/receiver is best thought of as inductive coupling. The simulation software to model this with are MAGNETO™ (2D/RS) or AMPERES™ (3D simulation). If there are conductors present which will affect the coupling through Eddy Currents, then use OERSTED™ (2D/RS) or FARADAY™ (3D simulation) instead.